Paroles Someday de Alan Jackson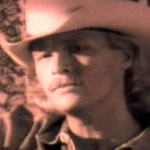 Les chansons similaires
So we've already established the fact that things are gonna be different in the future baby. And you've reiterated the fact that you don't want to get into something that's just gonna have to end later. Now...
Someday, someday But I don't know when Someday, someday But I don't know when Brother brother oh brother Why are you walking down this road here This is the road of madness and trouble And it's paved...
If it was up to me My life would be a blue print on the table And every year would have a label I would know precisely the day that you would come and find me I'd see your face (the one that I dream of) I...
There's a message in the skies and in the streets Opportunity, the American dream It's in the radio, it's superstars Are the arteries and veins that feed your heart From the Dairy Queen to the head...
It's kinda funny Tomorrow is yesterday It feels so good We'll slide on a rainbow Catching a moonbeam or two Oh, oh Don't tell me I'm a dreamer 'Cause I don't want to know (so let me take you there) I...
Textes et Paroles de Someday



(Alan Jackson/Jim McBride)

She looked me in the eye and said it's over
I can't take this heartache anymore
She said don't tell me lies and try to please me
I've heard it all so many times before

And I took her by the arm and said don't leave me
There's nothin' in this world I wouldn't do
Just give me time I'll be the man you've needed
She said I wish that I could take that for the truth

And I said someday
I'll get my life straight
And she said it's too late
What's done is done
And I told her someday
She said I can't wait
'Cause sometimes someday just never comes

She said all I've ever wanted was to love you
And somewhere deep inside me I still do
But now I think it's time I stopped believin'
'Cause I'm never gonna see a change in you

And I said someday
I'll get my life straight
And she said it's too late
What's done is done
And I told her someday
She said I can't wait
'Cause sometimes someday just never comes
Sometimes someday just never comes


Retrouvez-nous sur Facebook :

Autres paroles de Alan Jackson :
N'hésitez pas à faire une recherche de paroles d'une chanson dont vous ne connaissez qu'un morceau de texte avec notre
moteur de paroles et chansons