Paroles Where Were You de Alan Jackson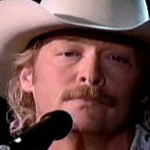 Les chansons similaires
Faith, it's a hope for the unseen, It can move mountains, If you believe, Hope, it saves me, It's a desire, For what I can't see, But without love, you have nothing, And with love, you have everything, Faith,...
Fred had faith That could move a big mountain Fred had a tongue That flowed like a fountain Had a big brain bible trained Gave what he had To the poor and to the flame Fred had faith and faith is fine Fred...
Send us with fire to go love the world. Send us with fire to go love the world. Lay down all riches for the pearl of great cost, Count it as nothing for the sake of the cross. Pour out an offering of our lives...
Oh oh oh ah ah ahh hmm hmm hmm... hmm hmmm Let all my people be wealthy and well And live and learn in peace love and righteousness Let all our children be wealthy and well And give praise onto the most...
Without Love There's no need to prophesy Without Love There would be no blue skies Without Love We're all just wasting our time Loves the key to eternal life Love suffers long and it's kind to all (all...
Textes et Paroles de Where Were You



(Alan Jackson)

Where were you when the world stopped turning that September day
Out in the yard with your wife and children
Working on some stage in LA
Did you stand there in shock at the site of
That black smoke rising against that blue sky
Did you shout out in anger
In fear for your neighbor
Or did you just sit down and cry

Did you weep for the children
Who lost their dear loved ones
And pray for the ones who don't know
Did you rejoice for the people who walked from the rubble
And sob for the ones left below

Did you burst out in pride
For the red white and blue
The heroes who died just doing what they do
Did you look up to heaven for some kind of answer
And look at yourself to what really matters

I'm just a singer of simple songs
I'm not a real political man
I watch CNN but I'm not sure I can tell you
The difference in Iraq and Iran
But I know Jesus and I talk to God
And I remember this from when I was young
Faith hope and love are some good things he gave us
And the greatest is love

Where were you when the world stopped turning that September day
Teaching a class full of innocent children
Driving down some cold interstate
Did you feel guilty cause you're a survivor
In a crowded room did you feel alone
Did you call up your mother and tell her you love her
Did you dust off that bible at home
Did you open your eyes and hope it never happened
Close your eyes and not go to sleep
Did you notice the sunset the first time in ages
Speak with some stranger on the street
Did you lay down at night and think of tomorrow
Go out and buy you a gun
Did you turn off that violent old movie you're watching
And turn on "I Love Lucy" reruns
Did you go to a church and hold hands with some stranger
Stand in line and give your own blood
Did you just stay home and cling tight to your family
Thank God you had somebody to love

I'm just a singer of simple songs
I'm not a real political man
I watch CNN but I'm not sure I can tell you
The difference in Iraq and Iran
But I know Jesus and I talk to God
And I remember this from when I was young
Faith hope and love are some good things he gave us
And the greatest is love

I'm just a singer of simple songs
I'm not a real political man
I watch CNN but I'm not sure I can tell you
The difference in Iraq and Iran
But I know Jesus and I talk to God
And I remember this from when I was young
Faith hope and love are some good things he gave us
And the greatest is love

The greatest is love
The greatest is love

Where were you when the world stopped turning that September day


Retrouvez-nous sur Facebook :

Autres paroles de Alan Jackson :
N'hésitez pas à faire une recherche de paroles d'une chanson dont vous ne connaissez qu'un morceau de texte avec notre
moteur de paroles et chansons