Paroles If I Didn't Know Any Better de Alison Krauss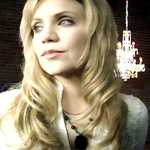 Les chansons similaires
I turned around Before I could run I found you already settled down in the back of my mind I know this is just a customary feelin' The moon is our deceiver that will leave you running blind Your heart...
Get down deeper and down Down down deeper and down Down down deeper and down Get down deeper and down I want all the world to see To see you're laughing And you're laughing at me I can take it all from...
I should tell the world, About the things I've heard, I don't know if it's true, Was just a little bird. If you can do it, blue, A photograph of you, You punched me in the heart, When you said it wasn't...
I have known some girls All along my short lived way Even called some love Then it hit me on the head one day Love is like a well It can only ever run so deep And anybody with two eyes could...
[Vinnie Vincent] She's the kind of girl that I love to love The angel's sacred mystery Heaven sent from up above She's a living fantasy Poetry in motion she takes my breath away And when I drink from...
Textes et Paroles de If I Didn't Know Any Better



I turned around
Before I could run I found you already settled down in the back of my mind
I know this is just a customary feelin'
The moon is our deceiver that will leave you running blind

Your heart is pullin'
If I didn't know any better
I'd be fallin'
Deeper and deeper it's true
I'd hear it callin'
If I didn't know any better
And I'd be in love with you

Didn't want to
Look in the eyes of the one that I would be drawn to
I'm a moth lost in a fire
And I know this is just a beautiful illusion, a case of the confusion, between love and desire

Your heart is pullin'
If I didn't know any better
I'd be fallin'
Deeper and deeper it's true
I'd hear it callin'
If I didn't know any better
And I'd be in love

When the flame burns out
And fine'ly settles down
And you'd forget I ever came around

Your heart is pullin'
If I didn't know any better
I'd be fallin'
Deeper and deeper it's true
I'd hear it callin'
If didn't know any better
And I'd be in love with you

I turned around
Before I could run I found you already settled down in the back of my mind


Retrouvez-nous sur Facebook :

Autres paroles de Alison Krauss :
N'hésitez pas à faire une recherche de paroles d'une chanson dont vous ne connaissez qu'un morceau de texte avec notre
moteur de paroles et chansons