Paroles Don't Let Him Waste Your Time de Jarvis Cocker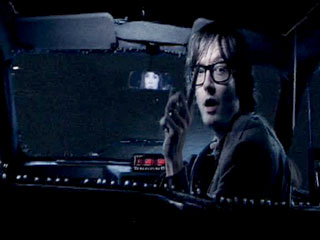 Les chansons similaires
If I bury you is it worth it? I need a little time to work things out We all hurt it's constant We purify the masses because we're taking them out Woah ooh I'd rather be alone I don't want to waste my time...
lookin out the window watchin that girl go by wonder where shes going this time running all the way home wasting all her young days doing the things that she hates stop its a waste of time, a waste of time its...
Take my time Take my heart Friends are telling me I lost my mind When I hooked up with you Maybe that's true They say that I'll wake up one day Asking what did I do Maybe that's true too But...
You're my-i-i-i-i-i, baby, you're my favorite waste of time. My-i-i-i-i-i, baby, you're my favorite waste of time. Here I am, I'm playing daydreaming fool again. My favorite game. And you are the one who's...
you want to think I have a problem well think again it lies within you you act so rude and immature well ill act the same I wont acknowledge you but yet you still wanna run your mouth why even waste the time I...
Textes et Paroles de Don't Let Him Waste Your Time



Well, you can stay all night if you want to
You can hang out with all of his friends
You can go and meet his mother and father
Hmm, you better make sure that's where it ends

'Cause baby, there's one thing that you gotta know:
Let him read your palm and guess your sign
Let him take you home and treat you fine
But baby -
Don't let him waste your time
Don't let him waste your time

'Cause the years fly by in an instant
And you wonder what he's waiting for
Oh, then some skinny bitch walks by in some hot pants
And he's a-running out the door

So remember that one thing that you gotta know:
Let him read your palm and guess your sign
Let him take you home and treat you so fine
But baby -
Don't let him waste your time
Don't let him waste your time

You ain't getting no younger
And you've got nothing to show
So tell him that it's now or never
And then -
Go go go go go

He can have his space
Yeah, he can take his time
Now he can kiss you where the sun don't shine
Oh baby -
Don't let him waste your time
Don't let him waste your time
Don't let him waste your time
Don't let him waste your time
Don't let him waste your time
No, don't let him waste your time
No, don't let him waste your time
No, don't let him waste your time
No, don't let him waste your time


Retrouvez-nous sur Facebook :

Autres paroles de Jarvis Cocker :
N'hésitez pas à faire une recherche de paroles d'une chanson dont vous ne connaissez qu'un morceau de texte avec notre
moteur de paroles et chansons