Paroles Time In A Bottle de Jim Croce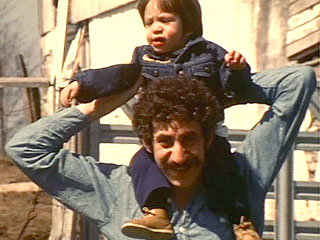 Les chansons similaires
If I could save time in a bottle The first thing that Id like to do Is to save every day Till eternity passes away Just to spend them with you If I could make days last forever (forever) If words could...
I was just a child, that everyone knew as young and wild. and all that I'd thought back then was just, was just, about myself and when, I would get my wishes. When so young you think only about the next...
I see it (In the way you talk about yourself) I gave up (I will drink until my insides all fall out) I've killed time (And you wouldn't want to know) I think you know me (I was done back in it, 2003) And...
Help me - save me I've just crossed the line Where reason might betray me Wake me - shake me Send a message to my brain Before they take me How can I get through to you That wishes just come true In dreams Don't...
I go to that wishing well Stand looking down So many thoughts cloud my brain As I think about their lives I think of all the things I'd do If wishes could come true Each time I leave that wishing well I...
Textes et Paroles de Time In A Bottle



If I could save time in a bottle
The first thing that I'd like to do
Is to save every day
Till Eternity passes away
Just to spend them with you

If I could make days last forever
If words could make wishes come true
I'd save every day like a treasure and then,
Again, I would spend them with you

But there never seems to be enough time
To do the things you want to do
Once you find them
I've looked around enough to know
That you're the one I want to go
Through time with

If I had a box just for wishes
And dreams that had never come true
The box would be empty
Except for the memory
Of how they were answered by you

But there never seems to be enough time
To do the things you want to do
Once you find them
I've looked around enough to know
That you're the one I want to go
Through time with


Retrouvez-nous sur Facebook :

Autres paroles de Jim Croce :
N'hésitez pas à faire une recherche de paroles d'une chanson dont vous ne connaissez qu'un morceau de texte avec notre
moteur de paroles et chansons