Paroles Take Me Around The World de JoJo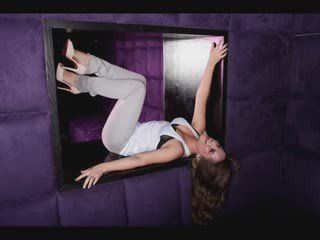 Les chansons similaires
And now it begins to shine And you found the eyes to see Each little drop at dawn of ev'ry day Your smile, it comes back to me And whatever you may say Don't let it stop, never fade away As we got to get out in this...
Woke up at night It's all gone Looking outside Feeling Alone Wonder what has been going on That's why I think I'm singing this song Opened my mail At the door Another bill So I fall on the floor In...
I didn't know your mother But this is what I have been told That she cried and she cried When she gave you up at three days old She was from the countryside in Cambodia, A farmer's wife with too many...
Half the world hates What half the world does every day Half the world waits While half gets on with it anyway Half the world lives Half the world makes Half the world gives While the other half...
(Richard Starkey, Mark Hudson, Dean Grakal and Steve Dudas) Light is fading, darkness coming soon, Feeling lonely in this empty room. Something's been going wrong, i'm barely holding on. And it's true,...
Textes et Paroles de Take Me Around The World



(Around the world, around the world)
(Around the world, around the world)
(Around the world, around the world)
(Around the world, around the world)
(Around the world, around the world)
(Around the world)

I can't lie I'm so hot
Every time I'm with you
Where we go, I never know
But you do the most
Every time I'm with you

When I think, when I think
Think about, think about
What you do, what you do
I go to another place in my mind
When I think, when I think
Think about, think about
What you do, what you do
I just wanna be with you all the time

Can't ever let you go, you gotta know
I lose control, when you take me there
When you're dreaming too, don't ever wake me
Cause everything you do takes me
(Around the world, around the world)
Takes me, takes me (around the world, around the world)
Takes me, takes me (around the world, around the world)
Takes me, takes me (around the world, around the world)
Takes me, takes me

Look at me, I'm falling deep
Deeper than I've ever been before
I admit, you're the perfect fit
I'm convinced I've never been so sure

When I think, when I think
Think about, think about
What you do, what you do
I go to another place in my mind
When I think, when I think
Think about, think about
What you do, what you do
I just wanna be with you all the time

Can't ever let you go, you gotta know
I lose control, when you take me there
When you're dreaming too, don't ever wake me
Cause everything you do takes me
(Around the world, around the world)
Takes me, takes me (around the world, around the world)
Takes me, takes me (around the world, around the world)
Takes me, takes me (around the world, around the world)
Takes me, takes me

All around the world, all around the world
All around the world, all around the world
Tokyo, Mardi Gras, Boston, here we all go
London to L.A., Denver, East Chicago, go

Can't ever let you go, you gotta know
I lose control, when you take me there
When you're dreaming too, don't ever wake me
Cause everything you do takes me
(Around the world, around the world)
Takes me, takes me (around the world, around the world)
Takes me, takes me (around the world, around the world)
Takes me, takes me (around the world, around the world)
Takes me, takes me

You take me, take me
All around the world, all around the world
(Around the world, around the world)
(Around the world, around the world)
(Around the world, around the)
All around the world, all around the world


Retrouvez-nous sur Facebook :
N'hésitez pas à faire une recherche de paroles d'une chanson dont vous ne connaissez qu'un morceau de texte avec notre
moteur de paroles et chansons