Paroles Love Is A Beautiful Thing de Phil Vassar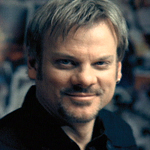 Les chansons similaires
The day's finally here, There's flowers everywhere. The guests are waitin' with sweet anticipation. As I look down the aisle, The preacher stops an' smiles. Church bells are ringin' an' the organ is playin'. I'm...
It's a beautiful thing!!! It's a beautiful thing!!! It's a beautiful thing!!! Fun for the whole family!!! Circles forming, eyelids red My weary neck can't support my head Feelings of warmth...
(Chorus:) Your so beautiful Beautiful to me Your so beautiful God sent you here for me (Verse 1:) How could I have known my love for you Would grow into something so beautiful We started out as friends...
Should've Been, Could've Been Some of you will already know there's no place to go This is the modern man, as good as I am Here in the heart of the sun my memory melts Swellegant, elephant pain, he never...
Been so long since I met you And all the changes we've been through And all this time I can't forget you Everywhere I turn I think of you And I wanna love ya baby And you are all I need Soul to soul,...
Textes et Paroles de Love Is A Beautiful Thing



Looks like everybody's here
Had to put some folding chairs in the vestibule
Yeah, it's getting full
Even old Aunt Ruby came
Her first time on an air plain, it's her sister's girl
She said she wouldn't miss it for the world

And all them kids jumpin' in the pews
Mr. Charlie in his lime green suit is a handsome man
Remarks widow Callahan
Uncle Joe and Uncle Jake
Haven't spoken since '98
Just said Hello
It's a good day to let it go

So let the angels gather, let the music play
Let the preacher get to preachin' all the do you takes
Love is a beautiful thing
Throw the rice in the air let the church bells ring
Tie the cans to the back of that limosine
Love is a beautiful thing

Daddy's waitin' with the bride
As she helps him with his tie she sees a tear
He says man it's hot in here
He hugs his little girl and asks
How did you grow up so fast, God I wish
Your momma could be here for this

Everybody stands and smiles
As she comes walking down the aisle in her momma's gown
And Daddy breaks on down
Gran and Gramps in the second row
Stood right there fifty years ago and said their vows
I guess it's workin' out

So let the angels gather, let the music play
Let the preacher get to preachin' all the do you takes
Love is a beautiful thing
Throw the rice in the air let the church bells ring
Tie the cans to the back of that limosine
Love is a beautiful thing

A little table full of gifts
Catering is coverdish and the wedding band
Well it's on her hand
Tommy's teasing Lorali
Pushed her down and made her cry
And neither one knows a day will come

When the angels gather, and the music plays
The preacher get to preachin' all the do you takes
Love is a beautiful thing
Throw the rice in the air let the church bells ring
Tie the cans to the back of that limosine
Love, two people in Love
It's a beautiful thing


Retrouvez-nous sur Facebook :

Autres paroles de Phil Vassar :
N'hésitez pas à faire une recherche de paroles d'une chanson dont vous ne connaissez qu'un morceau de texte avec notre
moteur de paroles et chansons