Paroles Take It Back de Reba McEntire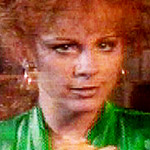 Les chansons similaires
Been slaving all week lone but now Friday's here I'm gonna blow my paycheck on whiskey women And beer I got no security or college degree Coz if I had just one wish baby I'd make all liquor free I don't...
I told some lies And make you cry Broke your heart What a foolish guy Played with your head Cheated in bed An'though you knew Not a world to say Now I'm begging you (Refrain) Baby please come back to me (Back...
[INTRO:] In the past I believed that the Choices I made were for the best. When I looked back I realized that I hurt someone who really cared for me. [CHORUS:] I miss you I'm SORRY I KNOW I DID YOU WRONG...
We just need time, we just need time I beg to kiss your heart your hand, to kiss your mouth I pray you'll look me in the eye and share your doubts I broke your heart a thousand times let's work this out please I...
You're playing with dangerous No stranger trust Your mind can set you free You're playing with dangerous Won't pay for love I've got you on your knees Oh won't forget my name I've played my game No...
Textes et Paroles de Take It Back



You talked me into moving in and giving you my key
You said you'd be a mess now if it hadn't been for me
You said I stole your heart away by looking in your eyes
I wonder now how many times you sold that pack of lies

If this is how you act when you give your heart away
Well, take it back
Take it back

You told me I was everything you wanted and more
Then tell me what you're doing now sneaking out the back door
You're bringing home flowers and a bottle of Chablis
You forgot I don't drink wine I know that bottle's not for me

If this is how you act when you give your heart away
Well, take it back
Take it back

Oh, you must think I'm blind
And I don't smell your new cologne
You don't think I notice
All the nights I spend alone

Well, I'm not one for sitting 'round in some ole pity pool
You think you got a ticket and I must be some kind of fool
I hate to steal your thunder but your playing days are through
At least they are with me cause babe, I got no use for you

Tonight laying on the street
Babe, your bag is packed
So, take it back


Retrouvez-nous sur Facebook :

Autres paroles de Reba McEntire :
N'hésitez pas à faire une recherche de paroles d'une chanson dont vous ne connaissez qu'un morceau de texte avec notre
moteur de paroles et chansons