Paroles The Heart Won't Lie de Reba McEntire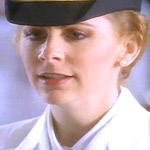 Les chansons similaires
It's 9 O'Clock she's late for work She hates her job, her boss is a jerk Her boyfriend never lets her play She thinks she's wasting life away At 5 O'Clock she gets in her car She's driving fast but never...
How many times can I look in your eyes, And say I have nothing to give? And how many more times must I wake in the night With dreams of the way that you live? Well I can hear you crying in silence, I...
I've left this place many times before but tonight tonight's the first i meant goodbye because this town i grew up in these streets that i know they are paved with my failures and the seeds that i've...
We're strong, we're weak, we're tired We're straight, we're gay, we're bi We're black, we're white, why To tell the truth, we lie We get so trapped inside our little lives They disappear, before our very...
Chorus: what would it take to fall back in love? why do I ache you're all I think of something is empty somethings not right so tell me you'll come back to me tonight what would it take to fall back...
Textes et Paroles de The Heart Won't Lie



(Kim Carnes/Donna Terry Weiss)

Looking back over the years
Of All the things I've always meant to say
But words didn't come easily
So many times through empty fears
Of all of the nights I tried to pick up the phone
So scared of who might be answering

You try to live your life from day to day
But seeing you across the room tonight
Just gives me away

Chorus:
Cause the heart won't lie
Sometimes life gets in the way
But there's one thing that won't change
I know I've tried
The heart won't lie
You can live your alibi
Who can see you're lost inside a foolish disguise
The heart won't lie

Long after tonight
Will you still hear my voice through the radio
Old desires make us act carelessly
Long after tonight, after the fire
After the scattered ashes fly
Through the four winds blown and gone
Will you come back to me?

You try to live your life from day to day
But seeing you across the room tonight
Just gives me away

Repeat Chorus


Retrouvez-nous sur Facebook :

Autres paroles de Reba McEntire :
N'hésitez pas à faire une recherche de paroles d'une chanson dont vous ne connaissez qu'un morceau de texte avec notre
moteur de paroles et chansons