Paroles What Do You Say de Reba McEntire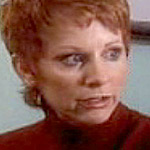 Les chansons similaires
Funny how it goes with a moment so near In a little while you can almost feel your fear Meet me before time in a moment so close Find another way to open up your heart to me Every now and then there's...
All That You Want Give me a reason 'cause I feel like this has gone to waste / Time to confront you 'cause I think I need a little space / I don't want to fake what isn't there / I could never give that...
When you can't find your way through the night When you've lost touch and nothings feeling right You can't find that path that leads you on And you don't know which road to choose That's when you've got to Listen...
My screams of fear and fury collide, a desperate pattern I follow. Turn into silence, but still I hear the silence scream. Oh how this fills me up. Searching for a moment like this. Raised with your...
Barry Tolbert, Lookout Lane He was white knuckling a diamond ring And fumbling for the dome light Sherry Lynn knows something's up 'Cause Berry ain't ever been stuck For words like he is tonight Since...
Textes et Paroles de What Do You Say



Stuck at a red light outside an adult bookstore
His son said Daddy what are all those X's for
As the light turned green he changed the subject fast
Started talking about football as they drove right past

So what do you say in a moment like this
When you can't find the words to tell it like it is
Just bite your tongue and let your heart lead the way
Let's get out of here
Oh what do you say

Seventeen years old
She was out with her friends
They started drinking at some party
Till she was three sheets to the wind
Her momma always told her she could call no matter what
She was crying on the front steps
When her mom showed up

So what do you say in a moment like this
When you can't find the words to tell it like it is
Just bite your tongue and let your heart lead the way
Let's get out of here
Oh what do you say

Sometimes you gotta listen to the silence
And give yourself a little time to think

Her every breath is weaker than the last
And lately when she sleeps she talks about the past
Her husband knows she's tired of holding on
She looks at him and says I wanna go home

What do you say in a moment like this
When you can't find the words to tell it like it is
Just close your eyes and let your heart lead the way
Oh what do you say

Just close your eyes and let your heart lead the way
Oh what do you say
Ooo, what do you say


Retrouvez-nous sur Facebook :

Autres paroles de Reba McEntire :
N'hésitez pas à faire une recherche de paroles d'une chanson dont vous ne connaissez qu'un morceau de texte avec notre
moteur de paroles et chansons