Paroles A Love So Beautiful de Roy Orbison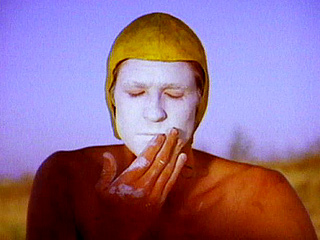 Les chansons similaires
The summer sun went down on our love long ago But in my heart I feel the same old afterglow A love so beautiful in every way A love so beautiful we let it slip away We were too young to understand to ever...
Come here I want to tell you Something good Something nice Before we wreck again Can't bear to see your sweet face drop like a tear Cause I need you here You know you're my only friend Our...
Beautiful, beautiful, beautiful, beautiful Boy Close your eyes, Have no fear, The monster's gone, He's on the run And your mummy's here. Beautiful, beautiful, beautiful, beautiful Boy, Beautiful,...
I love the way you stand in my way You won't move 'til you get a kiss And how you tell me that my name Tastes so sweet on your lips I love the way you hold me with your eyes Hold me so tight that I can't...
(Chorus:) Your so beautiful Beautiful to me Your so beautiful God sent you here for me (Verse 1:) How could I have known my love for you Would grow into something so beautiful We started out as friends...
Textes et Paroles de A Love So Beautiful



The summer sun looked down
On our love long ago
But in my heart I feel
The same old afterglow

A love so beautiful in every way
A love so beautiful, we let it slip away

We were too young to understand
To ever know
That lovers drift apart
And that's the way love goes

A love so beautiful
A love so sweet
A love so beautiful
A love for you and me

And I when I think of you
I fall in love again
A love so beautiful in every way

A love so beautiful, we let it slip away
Away

A love so beautiful in every way
A love so beautiful, we let it slip away


Retrouvez-nous sur Facebook :
N'hésitez pas à faire une recherche de paroles d'une chanson dont vous ne connaissez qu'un morceau de texte avec notre
moteur de paroles et chansons