Paroles Rockin' Years de Dolly Parton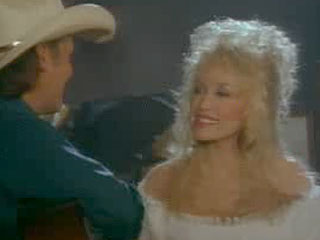 Les chansons similaires
When grandma and grandpa get out on the floor They rock until they drop and then they rock some more Yeah, everybody's rockin', well, everybody's rockin' Everybody's rockin', rockin' to the dancin' beat. From...
Cruisin' down the motorway, Got my girl by my side. We're both a little anxious, Ooo we got love on our mind. Waitin', anticipatin' For the fireworks in the night. Well I swear we were doin' eighty When...
(They write very pretty heavy lyrics and I, I agree with most of the stuff that they write) Here come the dead beats and the dirt bags, might give you something that you never had Don't get political,...
Oh,yeah-yeah Yeah-yeah-yeah It's five o'clock in the mornin' But I'm not going to bed I just wanna stay up all night, yeah And make my eyes turn red Now, let me tell you what I'm gonna do I'll keep...
It's really quiet in here A studious atmosphere But when the studying's all done It's time to have some fun Rockin' in the Ravenclaw common room Rock rock rockin' in the Ravenclaw common room Rockin'...
Textes et Paroles de Rockin' Years



(feat. Ricky Van Shelton)

I'll do everything I can to make you proud to be my man
And I'll fulfill all you fantasies
I guess we're promising a lot, but for now it's all we've got
And I'll stand by you thru our rockin' years

Rockin' chairs, rockin' babies, rock-a-bye, rock of ages
Side by side we'll be together always
And if you'll hold me tight when you love me
That's all I'll ask of you
And I'll stand by you thru our rockin' years

I'll be your friend, I'll be your lover
Until the end, there'll be no other
'Cause my heart has only room for one
Yes, I'll always love you, and I'll always be here for you
And I'll stand by you thru our rockin' years

Rockin' chairs, rockin' babies, rock-a-bye, rock of ages
Side by side we'll be together always
And if you'll hold me tight when you love me
That's all I'll ask of you
And I'll stand by you thru our rockin' years

Rockin' chairs, rockin' babies, rock-a-bye, rock of ages
Side by side, we'll be together always
And, yes, I'll always love you and I'll always be here for you
And I'll stand by you thru our rockin' years, and I'll be here
And I'll stand by you thru our rockin' years

Thru our rockin' years


Retrouvez-nous sur Facebook :

Autres paroles de Dolly Parton :
N'hésitez pas à faire une recherche de paroles d'une chanson dont vous ne connaissez qu'un morceau de texte avec notre
moteur de paroles et chansons