Paroles So anxious de Ginuwine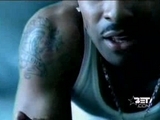 Les chansons similaires
[Verse 1:] Girl you take everything like you gon' work that thing and put it on me And I'm tryna figure out how you gon' act like that When you don't know me Girl you betta ease up Before I have come...
[Spoken Omarion] Yea, all this time I been waitin' To get you in this room alone Now you're here its time listen [Verse One] This can't be real The time has come For us to do our thing What I mean...
[Verse 1:] I been a hustla and a playa for a while now and it's time for me to settle down now. I been thinkin about a life with you girl, I want a baby that looks just like you girl. We've been off and on and...
[Chorus] All I ask is let me please you baby All I ask is let me love you right I wanna open up my heart to you You wonderful thang you I'll give you everything your heart desires I'll be real gentle...
[Spoken (Lingerie)] What's going on ladies I wanna welcome you to the Lingerie show Giving some of that thug love (ha ha) Lets get it [Verse 1] Bring your sexy body over here babe You got a smile like...
Textes et Paroles de So anxious


(Verse 1:)
Nine o'clock, home alone, paging you
Wishing you'd come over my place after while
Let me know
We can't just keep talking about the last time you were here
What we did (no sleep till morning)
Only bubble baths and back rubs
Girl I hope you hurry 'cause I'm so anxious

(Chorus:)
I'm so anxious so meet me at eleven-thirty
I love the way your talkin' dirty
Said I'm so anxious girl could you quit this stallin'
You know I'm a sexaholic said I'm
(Repeat)

(Verse 2:)
It' 10:10 where you been, did you get my message?
(Your expression is tellin' me that you've been thinkin' the same thang)
The same thang I've been thinkin'
You say you're workin', well hit me just as soon as you're shift is over
And I'll be waitin' 'cause I can't sleep for reminiscin'
Reminscin' about you and what we do
Hit me back and I you hope 'cause I'm so anxious

(repeat Chorus)

(Verse 3:)
Said as soon as you hit the door
I'mma pull you down on the floor
And before we get to touch the bed
Baby back up every you said
And before we, got to hit the lights
And before we start the candlelights
Baby girl I wanna bump and grind
This is somthing that's been on my mind

(Musical Interlude)

(repeat Chorus)


Retrouvez-nous sur Facebook :
N'hésitez pas à faire une recherche de paroles d'une chanson dont vous ne connaissez qu'un morceau de texte avec notre
moteur de paroles et chansons