Paroles Superhuman de Keri Hilson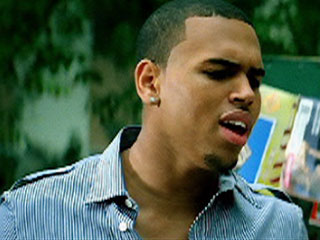 Les chansons similaires
(feat. Keri Hilson) Chris: Week I have been cryin and cryin for weeks I ask about when I can barely speak Barely eat On my knees Keri: But thats the moment you came to me I don't know what your love...
She's a superhuman girl she is Superwoman she is Superman's cousin she's got superpower lovin' she's got superpower eyes and see-through superhuman vision she's got superhuman thighs sexier than...
A bullet to your head is what you need You're always kicking us around Don't call us friends when you're the enemy Can't wait to see you hit the ground You brought this on, brought this on yourself You've...
Never thought this would happen to me I turn around, never thought I could feel so good I feel like a butterfly, it's beautiful, my state of mind I never thought I could replace the smile that left,...
It's not you It's me It's not hate It's love for you Sleep now love Sleep now There will always be failure How glad I am to be superhuman Leave now love Leave now You will recover from that...
Textes et Paroles de Superhuman



Week
I have been cryin'
And cryin' for weeks
I ask about
When I can barely speak
Barely eat
On my knees

But that's the moment
You came to me
I don't know
What your love
Has done to me
I think
I'm invisible you see
Through to me
I used to be

Chorus:
You changed
My whole life
Don't know
What your doin' to me
With your love
I'm feelin'
All superhuman
You did this to me
Superhuman
All day with me
They can't stop me
Here with you
Superhuman
Superhuman
Superhuman

Strong
Since i've been flyin
And ridin' the wrongs
Feels like
I almost had it all along
I can see the

But every problem
Is gone because
I threw everywhere
But love inside of me
Its unbelievable to see
How love could set me free

Chorus:
You changed
My whole life
Don't know
What your doin' to me
With your love
I'm feelin
All superhuman
You did this to me
Superhuman
All day with me
They can't stop me
Here with you
Superhuman
Superhuman

Chris:
Its not a bird
Not a plane

Both:
It's my heart
And it's gon go away

Both:
My only weakness is you
Only reason is you
Every minute with you
I feel like I can do
Anythang

Chorus:
Both:
Goin goin'
I'm goin' away
Love
You changed
My whole life
Don't know
What your doin' to me
With your love
I'm feelin'
All superhuman
You did this to me
Superhuman
All day with me
They can't stop me
Here with you
Superhuman
Superhuman

(Thanks to Rafael for these lyrics)


Retrouvez-nous sur Facebook :
N'hésitez pas à faire une recherche de paroles d'une chanson dont vous ne connaissez qu'un morceau de texte avec notre
moteur de paroles et chansons