Paroles Let It Be Christmas de Alan Jackson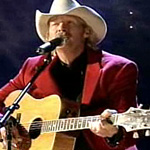 Les chansons similaires
(Richard Starkey, Mark Hudson and Dean Grakal) Come on, christmas, christmas, come on, Come on, christmas, christmas, come on. Ev'ry year i wait for christmas to come, it's all right, (it's all right,...
Oh my love we've had Our share of tears Oh my friends we've had Our hopes and fears Oh my friend it's been A long hard year But now it's Christmas Yes it's Christmas Thank God it's Christmas The moon...
(Richard Starkey and Mark Hudson) It's christmas and you're not here, The snow is falling down, like my tears. I see your presents by the tree, I can't believe you're not with me On christmas, christmas...
Every night of every year I sit and wait for this to arrive Fairy lights and silent nights It helps to keep my sanity alive But I am always so afraid That I may have upset Jesus Christ And if I had then...
I lay at night and wonder, will you be here by Christmas Though you're far away from me, I still need you near me What will it take for you to know, I want you here with me What will I have to do to show;...
Textes et Paroles de Let It Be Christmas



(Alan Jackson)

Let it be Christmas everywhere
In the hearts of all people both near and afar
Christmas everywhere
Feel the love of the season wherever you are
On the small country roads lined with green mistletoe
Big city streets where a thousand lights glow

Let it be Christmas everywhere
Let heavenly music fill the air
Let every heart sing let every bell ring
The story of hope and joy and peace
And let it be Christmas everywhere
Let heavenly music fill the air
Let anger and fear and hate disappear
Let there be love that lasts through the year
And let it be Christmas
Christmas everywhere

Let it be Christmas everywhere
With the gold and the silver, the green and the red
Christmas everywhere
In the smiles of all children asleep in their beds
In the eyes of young babies their first fallen snow
Elderlys' memories that never grow old

Let it be Christmas everywhere
Let heavenly music fill the air
Let every heart sing let every bell ring
The story of hope and joy and peace
And let it be Christmas everywhere
Let heavenly music fill the air
Let anger and fear and hate disappear
Let there be love that lasts through the year
And let it be Christmas
Christmas everywhere

Let it be Christmas everywhere
In the songs that we sing and the gifts that we bring
Christmas everywhere
In what this day means and what we believe
From the sandy white beaches where blue water rolls
Snow covered mountains and valleys below

Let it be Christmas everywhere
Let heavenly music fill the air
Let every heart sing let every bell ring
The story of hope and joy and peace
And let it be Christmas everywhere
Let heavenly music fill the air
Let anger and fear and hate disappear
Let there be love that lasts through the year
And let it be Christmas

Christmas everywhere
Christmas everywhere
Christmas everywhere


Retrouvez-nous sur Facebook :

Autres paroles de Alan Jackson :
N'hésitez pas à faire une recherche de paroles d'une chanson dont vous ne connaissez qu'un morceau de texte avec notre
moteur de paroles et chansons